reassemble
2008 March 12 01:28
Ready to start re-assembling the bearing/axle assembly on the right rear of the beetle. From left to right, the spacer sleeve that goes between two bearings, the stub axle, the inner spacer, and the tube of grease.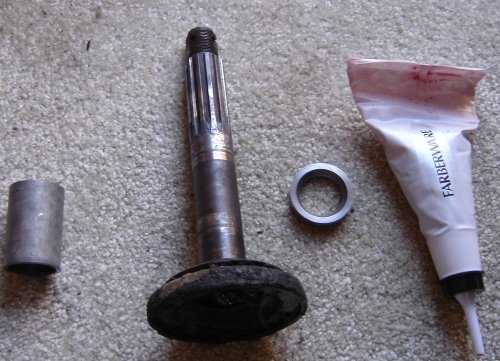 The inner spacer has a chamfer on the inner edge that goes against the end of the stub axle.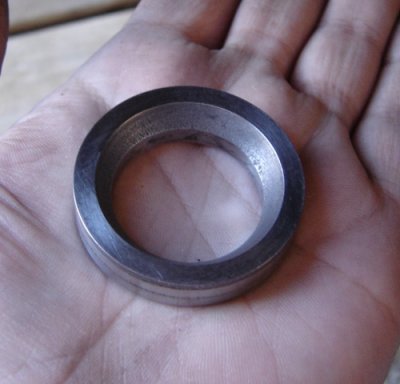 Here's the inner spacer on the axle, ready to go into the axle assembly. The seal that I installed yesterday presses against the outer edge of the spacer, keeping the grease from leaking out in that direction.


The stub axle in place. The ball bearing is enough to hold it in position.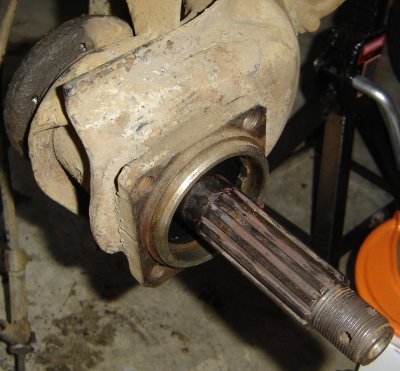 The cavity between where ball bearing is (you can sort of see it at the back, infused with red grease) and where the roller bearing will go. The spacer sleeve is around the axle.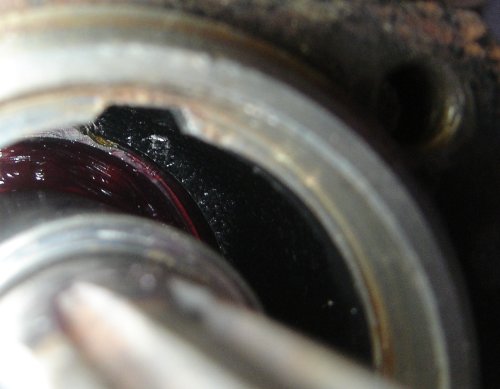 The really narrow nozzle was really slow, so I put on a much bigger nozzle.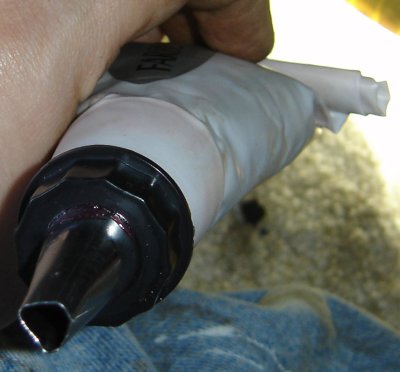 With the bigger nozzle, the grease squishes in quite readily.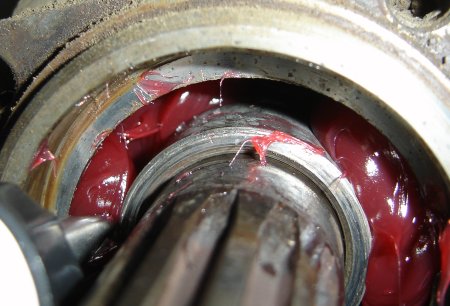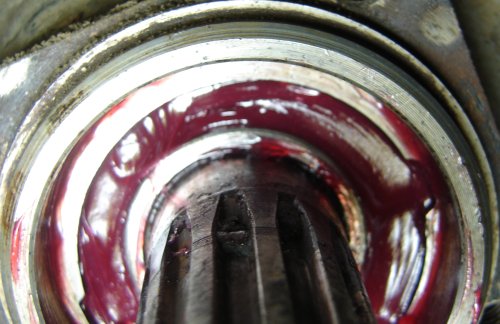 The space is well enough packed that grease squishes out around the rollers in the roller bearing when it's installed.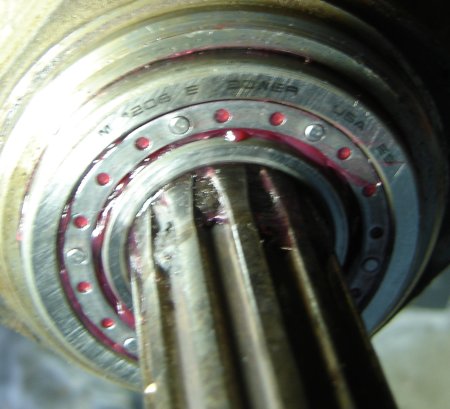 I might get that wheel on in the next couple of days.
---