2012 November 16 13:02
I'm typing this, via ssh, on Delta flight 2348 from KSLC to KDTW. I uploaded the photos earlier so I wouldn't have to upload them from the plane.
I took hundreds of photos of the potentially new airplane while I was looking at it, for documentation purposes and for my own interest. HOwever, I didn't want to post anything in case the deal got cancelled. Since the money's transferred and the plane is mine, for better or worse. So here are a quick selection of photos for those of you who are interested. There will more later with better text when I'm not composing on an airline tray table.
I don't have a lot of overall shots because I was mostly taking photos of details. Here are a couple: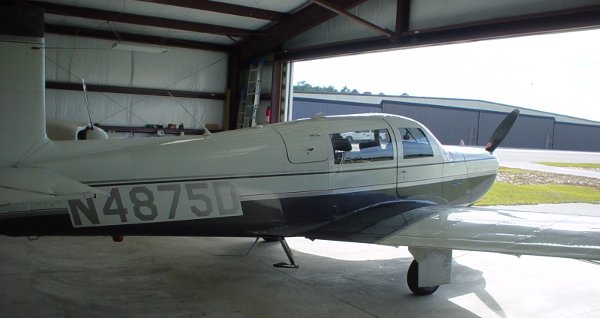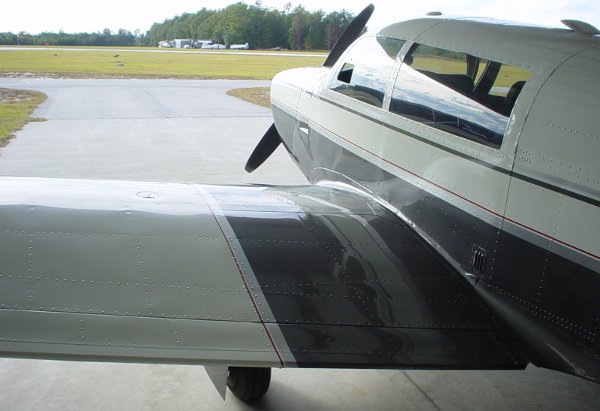 The nose is awfully shiny...maybe I should call it "Rudolph"? :-)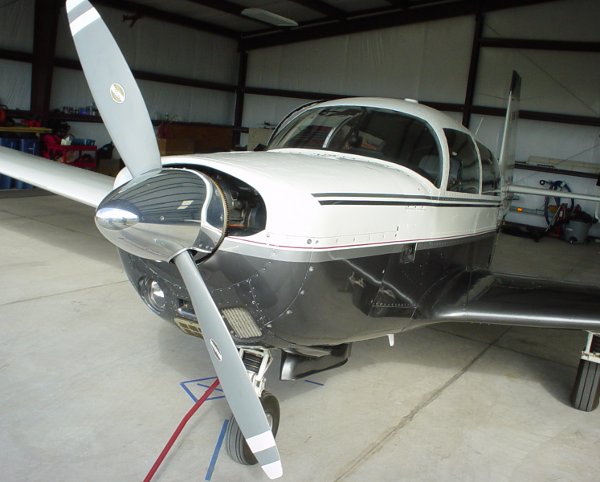 The asymmetric formation of the accessories below the propellor is characteristic of the early Mooneys. Oil cooler on the left (nearer the camera), landing light over on the right, with the air intakes in the middle.
One more overall shot; this is the seller taxiing in and parking the airplane at my mechanic's.


I'm an instrument panel guy. Here's a shot of the pilot's IFR 6-pack.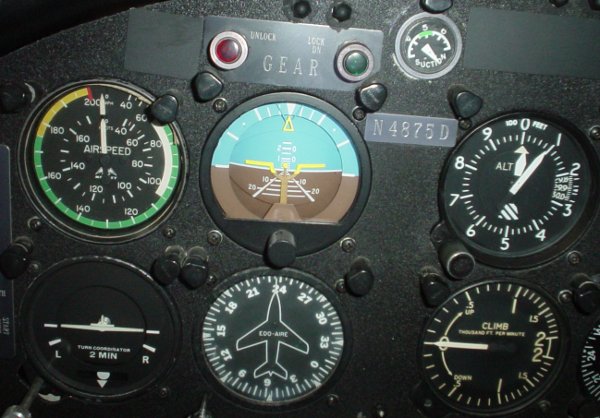 And the rest of the panel, on the ground.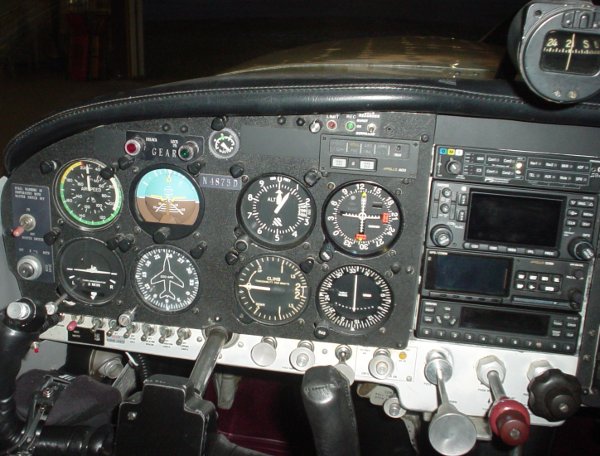 And here are shots I took from the passenger's seat on our test flight.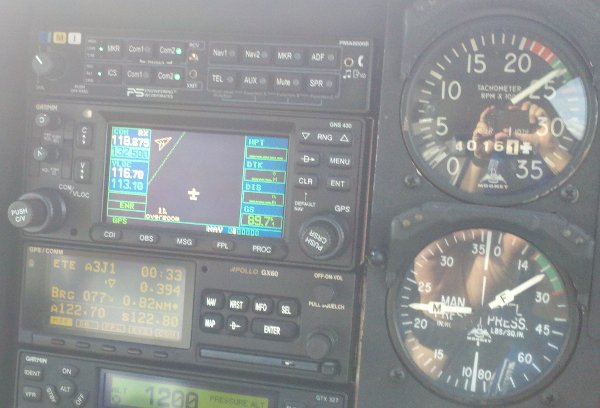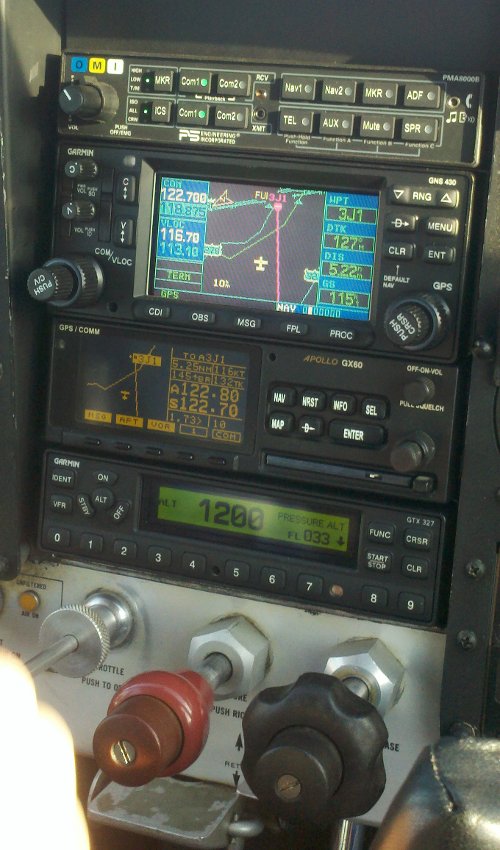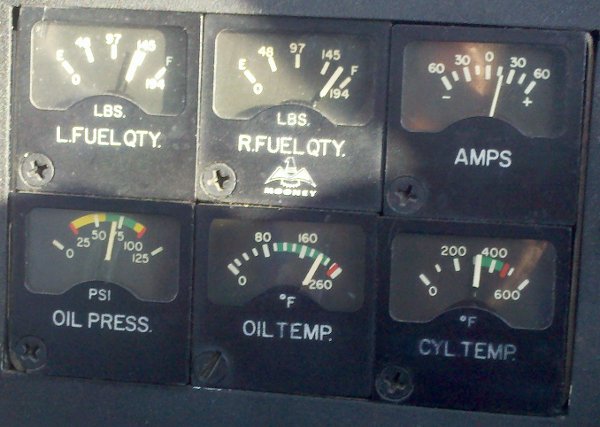 I probably won't be flying it home until early to mid-December, so more pictures then.
---
2012 November 14 11:22
I've been interested in aviation all my life. AFter getting a professional job in 2002, I got interested in it again because I could conceivably get a pilot's license. I started training in 2006 and had my private license in 2007. I've debated frequently with myself about whether to buy an airplane, and which one. That saga is another post. That speculation is over, however; I now own a real live airplane.
I will post lots and lots and lots of stuff on this topic. However, for the curious, here's a brief timeline.
August: target airplane gets listed in the Mooney magazine for a decent price. I talk to the seller, then talk to a bank. Get sticker shock from the fees. Call the seller and send my regrets.
early October: my barnstormers daily search e-mail shows up that same plane there for $3000 less than August price. Still slightly more than I want to spend; I didn't do anything.
Wednesday October 31: daily search e-mail shows that plane has dropped by another $2100. As soon as I get off work, I call the seller, ask if I can come look next week. He says there are two other prospects, one coming on the weekend. I plan to go down Friday.
Thursday November 1: I call banks, get one whose terms make sense. Start application process for pre-approval. Call my insurance agent; get quotes in the pipeline. Arrange for all my on-call time the next week to be Monday/Tuesday.
Friday November 2: finanally get financial application in. Decide to delay my trip down until Sunday.
Sunday November 4: drive down (7 hours) to seller. Look at plane, records, go flying in airplane. Thumbs up, negotiate for inspection plan. Drive partway back
Monday November 5: drive rest of the way back. Work, make arrangements for the rest of the week.
Tuesday November 6 (election day): shortly after work, head to mechanic's in Georgia
Wednesday November 7: drive to airport. Plane gets in. Initial inspection good. Give seller deposit check, sign initial contract. Take seller, drive east to meet his wife. Seller continues home, I head back to plane
Thursday November 8: I spent day in mechanic's shop. Plane mostly good, one realy poential problem. Bank sends me paperwork.
Friday November 9: Problem turns out to be real. I re-negotiate with seller. I drive home and make it in time for my 10th wedding anniversary party (Yay!).
Saturday November 10: I fly to my yearly November conference, paperwork in tow. Seller overnights his paperwork to my bank.
Monday November 12: I find notary, get paperwork notarized, Fedex paperwork to bank. I talk to insurance agent, get insurance bound for aircraft.
Yesterday, Tuesday November 13: Bank has paperwork from me and seller. My wife (thanks darling!) wires rest of deposit to bank. Bank gets insurance information from my agent. At 3:08pm mountain time (where I am) I get a text from the seller saying that the funds have transferred and the airplane is mine. w00t!
---