Trip to Austin, Part 2
2017 February 10 09:07
Back in Austin, the plan was to fly my plane to Kerrville to the Mooney fly-in, so that I could, finally, have my plan parked on the field in front of the Mooney factory. The weather was crappy enough that I decided to leave it tied down in Austin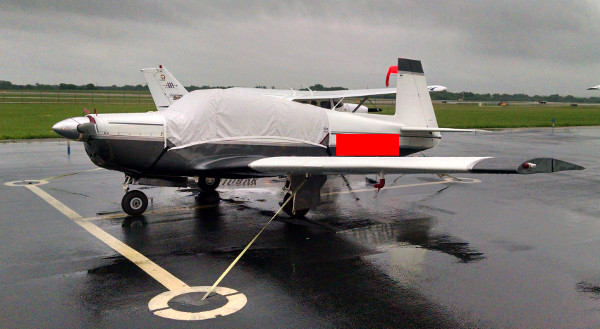 and rent a car and drive to Austin instead.
My vague memory of the original planned sequence was this. I flew commercial from Oregon to Austin Friday morning. I got into Austin mid-afternoon Friday. I had planned then to fly my airplane to Kerrville and stay Friday and Saturday nights, and then fly all the way home on Sunday.
(My vague recollection is): The weather was bad in Austin when I got there, so I decided to wait to Saturday morning to fly. I was so tired I mostly went to bed. Saturday morning, the weather was slightly better but I'd have to be doing an instrument approach into crappy weather into Kerrville, so I decided not to. I rented a car to drive to Kerrville and back. (A lot of this is because I was giving a talk on electronic flight bag solutions that I hadn't finished yet. I'm a really really bad procrastinator sometimes.)
I rented the car in a huge hurry Saturday morning because I had to get on the road. I drove to the hotel in Kerrville and then sat in my hotel room for an hour finishing my talk. I gave the talk, that was fine, and then that evening was the banquet, which I stayed for the food and about the first half of the entertainment part. Since I was leaving so early the next morning, I ditched out of the rest of the evening.
I left super-early Sunday morning, like 4am. My plan was to race the thunderstorms that were coming in to Austin and try to get off the ground going east before they hit. It was interesting to drive with thunderstorms right behind you in the dark on roads you don't know. I got to Austin, and before I could get out of the rental car, it was bucketing down rain.
The car was GREAT to drive; I found out later one of the reasons it accelerated so smoothly is that it has a continuously-varable transmission. What with all the hurrying, I never got a photo of the outside of it. I just have these three instrument panel shots. I managed to figure out from screenshots that this is a Nissan Maxima. Very nice car.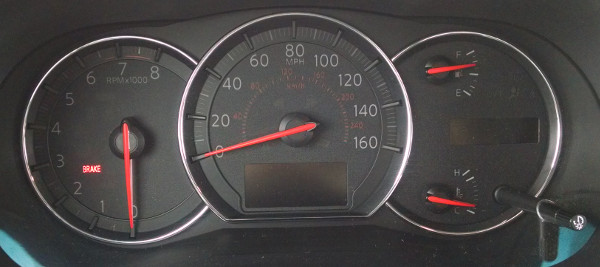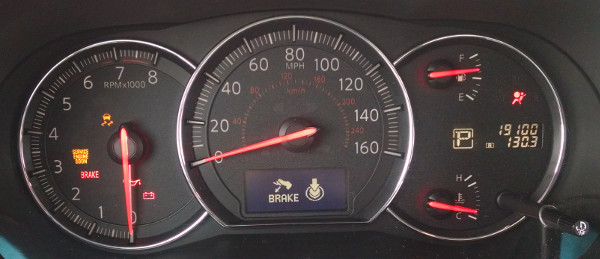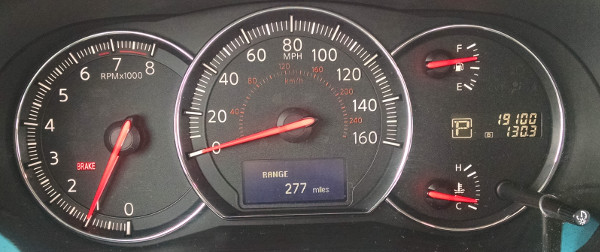 Mooney was prototyping a plane that they're going to be selling. A small two-seater. Here's a couple of shots inside.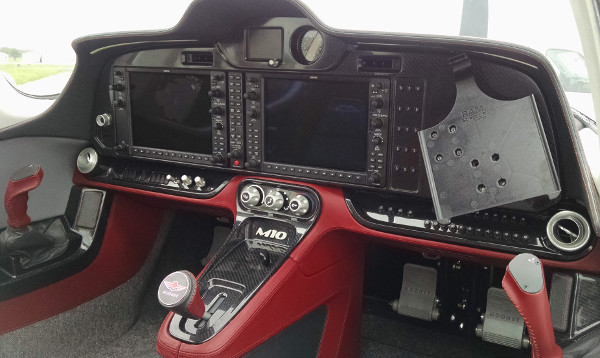 Note the single-level engine control in the center console. All glass-panel; I think that's a Garmin 500? And with an iPad mount already built-in. And USB power jacks in the center console: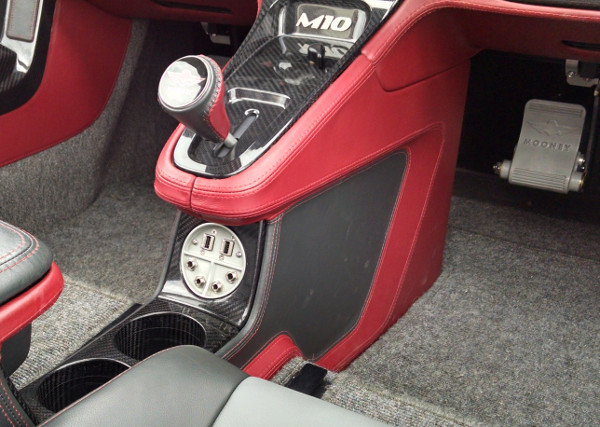 As usual, there were tours of the Mooney factory. Here's the final assembly area:



And the wing assembly jigs:



The oval holes in the wings are fuel tank inspection/service hatches. These mooneys will have fuel tanks that fill more of the wing than mine. My tanks only have three service hatches per side.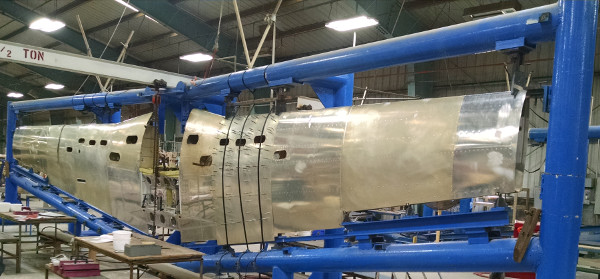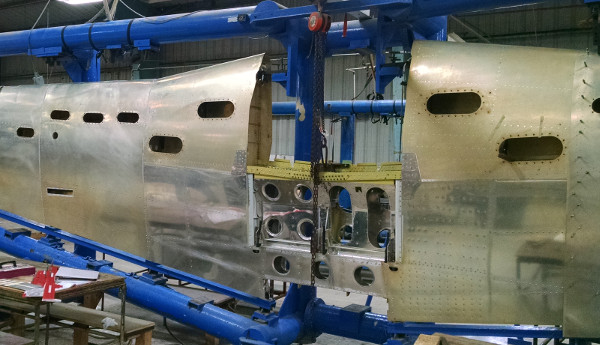 I dropped of the rental car just as the storms hit. So I ended up chilling in the FBO for several hours. I actually used their pilot nap room to make up for having such a short night. I left mid-afternoon; too late to make it halfway home but early enough to get fuel in Meridian Mississippi again.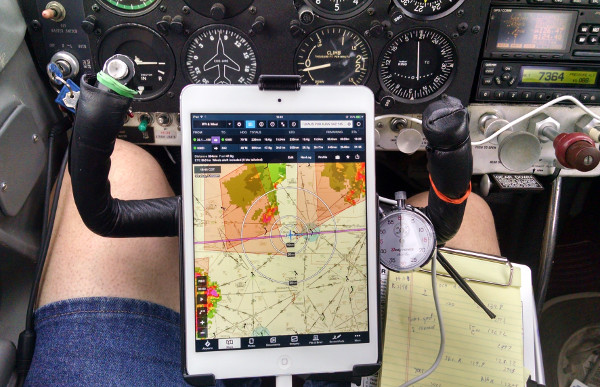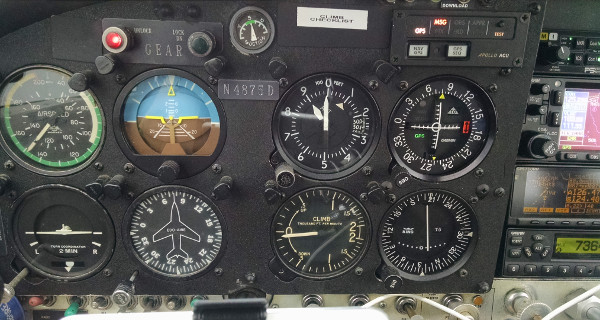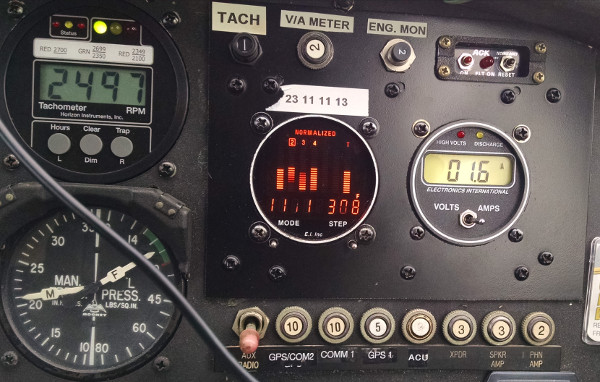 So I grabbed a hotel there for the night.
The saga of leaving Meridian the next morning will be the next post.
---