Trip to Austin, Part 3
2017 February 12 17:30
Sleeping overnight in Meridian, Mississippi on the way back home, I was figuring the trip was going pretty well. I'd been delayed by half a day by weather, but that was vastly better than several of my colleagues. So I headed to the airport first thing Monday morning to fly the last leg home.
.....aaaaaand there was no response from the electrical fuel pump. It's not NECESSARY to fly the plane, or even to start it, but it IS the backup in case the engine-driven fuel pump fails. So I had it towed to the local repair place:



Here's the culprit, ready to be shipped off as an exchange for an overhauled pump: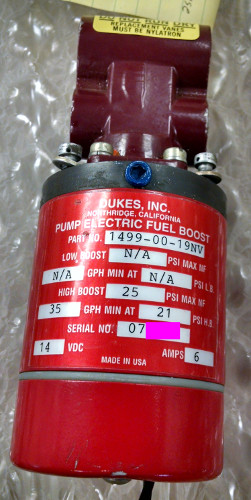 The shop on the field was mostly a turbine-airplane place, but I was able to help a mechanic get the proper access panel off and get him to the electric fuel pump. I then arranged to overnight the bad pump to the people with spares, and my wonderful wife (thanks darling!) shipped a check to the repair place (they don't take credit cards). Then I rented a car a drove back home, and left the plane there to be fixed once they got the pump back.
I ended up renting a Hyundai of some sort. I felt it was good omen when songs like this kept coming on the satellite radio: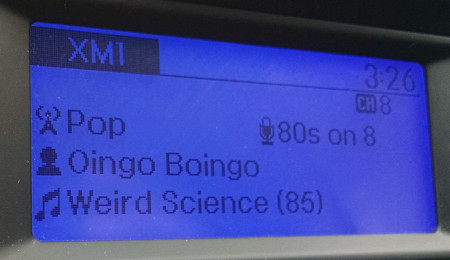 Obligatory instrument panel photo (pretty efficient car):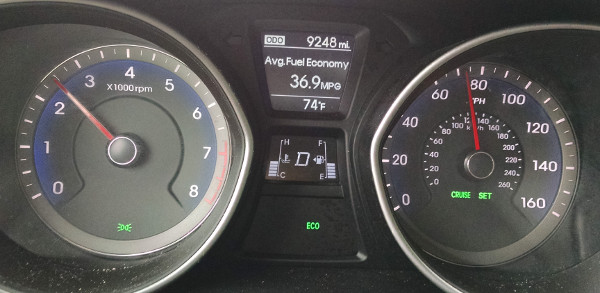 And a nice underpass on the way home.
I did get the airplane back eventually. But first, other house stuff.
---