2013 December 23 21:15
I took a hybrid work/vacation trip to Minnesota in September. Work flew me up for meetings mid-week, and then my wife flew up on Thursday and we spent the weekend there and flew back home.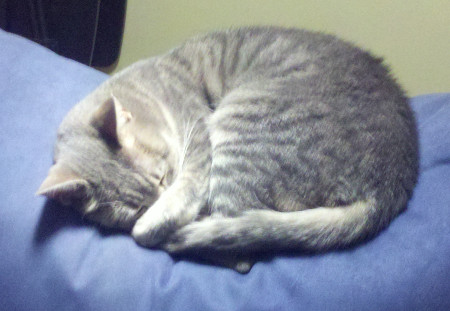 Pangur ignoring me as I prepared to leave.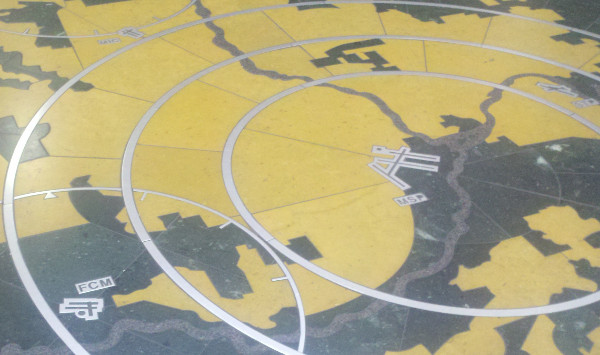 This is a great mural in the middle of the main concourse in the Minneapolis/St. Paul airport. Just right of center is an image of the airport itself. In the lower left is an image of FCM (Flying Cloud), where I landed and parked my plane when I was in town in early July.
I stayed in "The Saint Paul Hotel" in downtown St. Paul. It's a super-swank hotel; the doorman had tux and top-hat; I felt a bit out of place. The phones there remind me of #2's phones in "The Prisoner":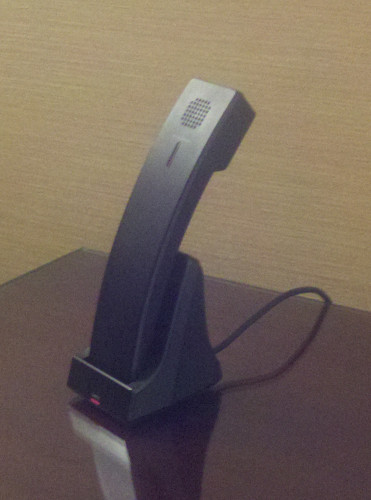 The in-room phones have multiple lines: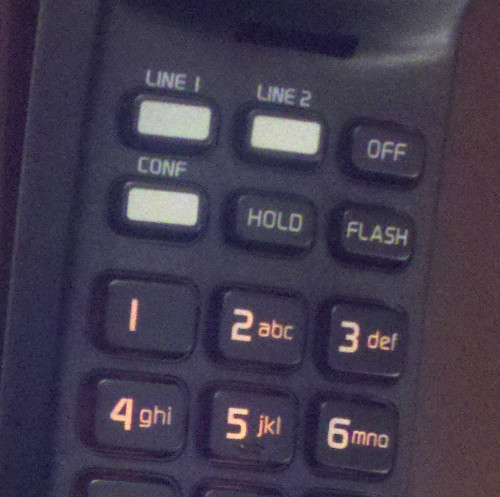 9 pillows per bed--and not a large bed at that.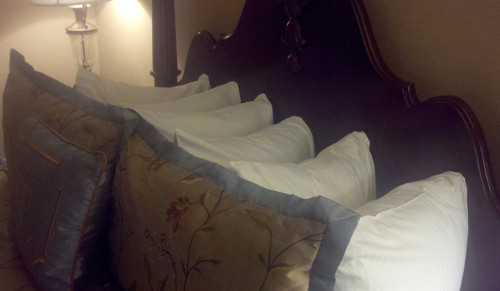 All the furniture is really nice with real wood finish. The TV was inside a wood cabinet; but on a flexible stand so it can be positioned so you can see it in the bed.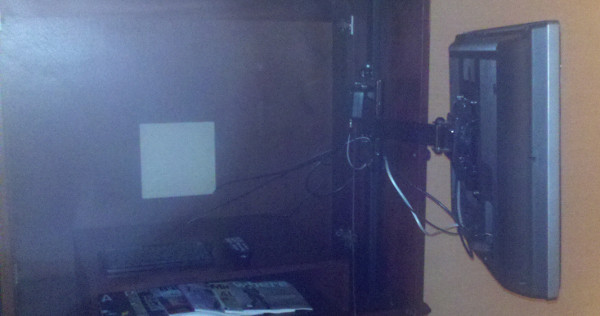 After one of the days of meetings, I snagged a ride with my friend Laura from college. She picked me up in downtown. This is us heading north on 35W, stopped in a traffice jam. Laura said "nothing good comes when the flashy-light truck passes you". True that.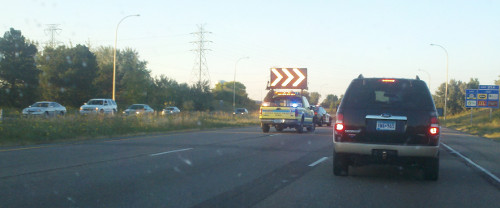 For many years, I've employed the Zen method of renting cras. I sometimes have some idea of what I want when I go to the rental counter, but I usually take the recommendation of the person there, so I rarely get what I was thinking I would. However, this time that backfired on me. I got a Focus, which is a fine car, but I've driven them on rentals before. However, when I went to the parking lot, THIS was parked next to it in the rental lot: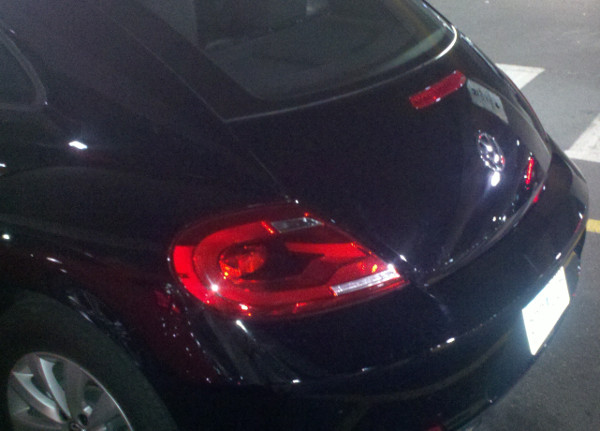 It's a NEW New VW Beetle; I've been wanting to try one out since they came out a couple of years ago. I was so annoyed. :-P
The Focus I did end up driving was fine.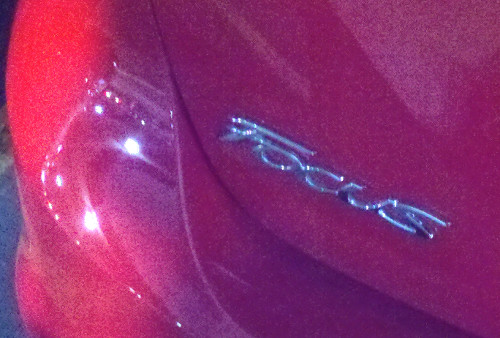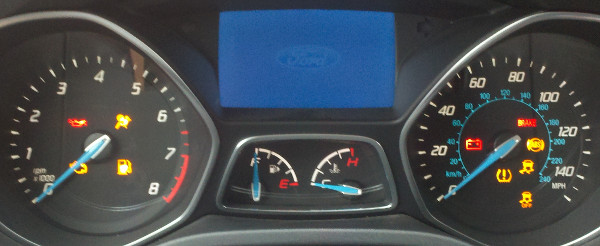 This is the first car I can remember that TELLS you how fast you have the cruise control set: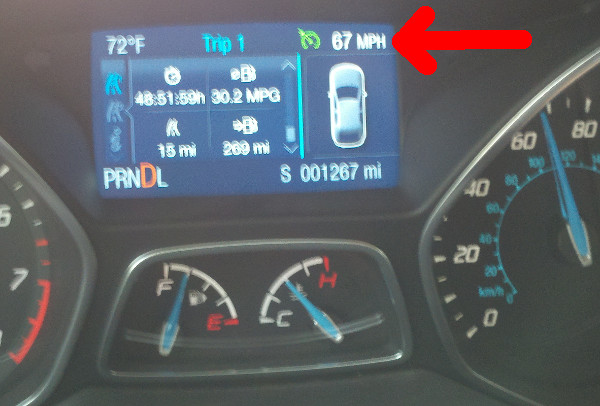 And then still shows the speed you HAD set it, but with it crossed out, when you have the cruise dis-engaged: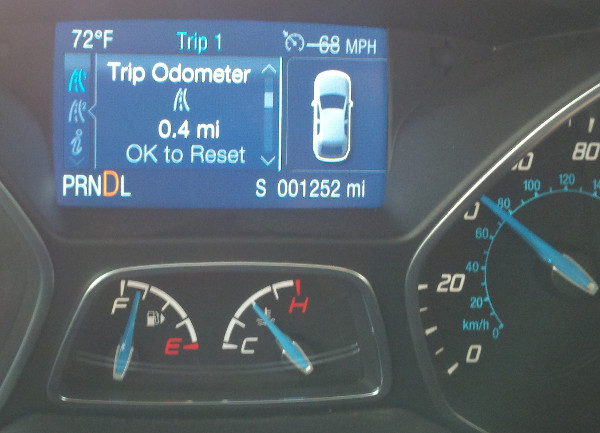 I realize I'm biased because I was born in Minneapolis, and growing up it was always the "big city" that we'd go visit. But I've always liked the downtown Minneapolis skyline: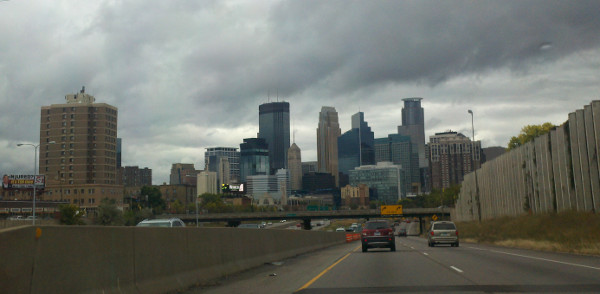 In particular I like the IDS tower, which was build around the time that I was born, so it was kind of a destination when I was growing up: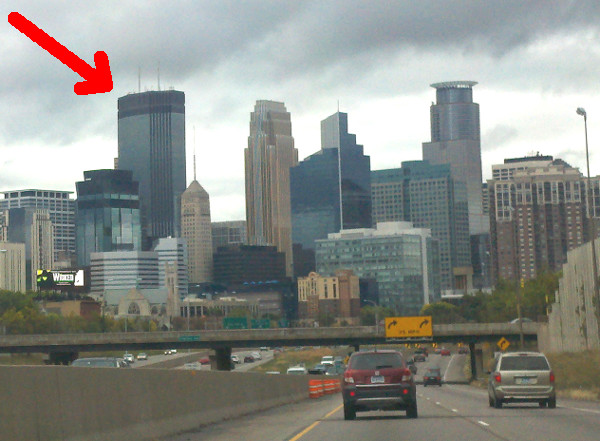 Driving north on 35W: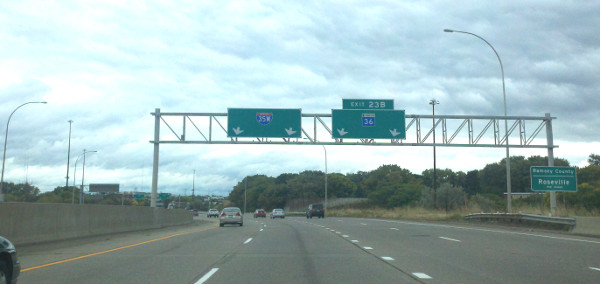 Laura's 3D printer printing a captured thrust-bearing. (I will talk about that another time. It's a lovely fidget-toy; it lives in my office.)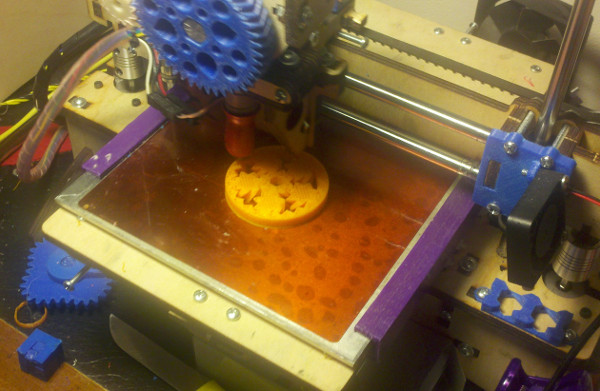 We also visited Uncle Hugo's: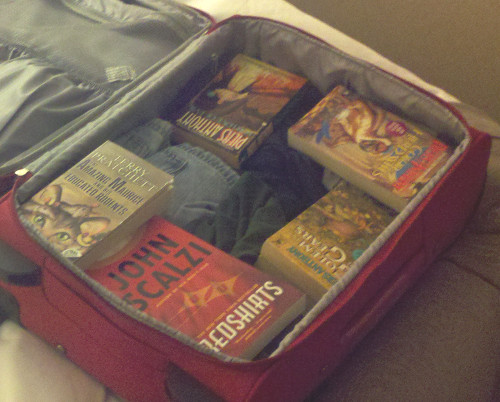 I liked our gate number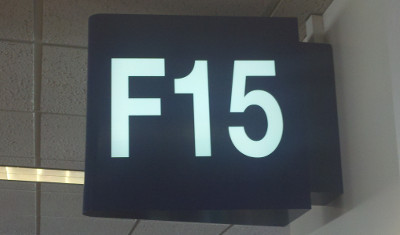 Pangur inspecting the take, and my new suitcase.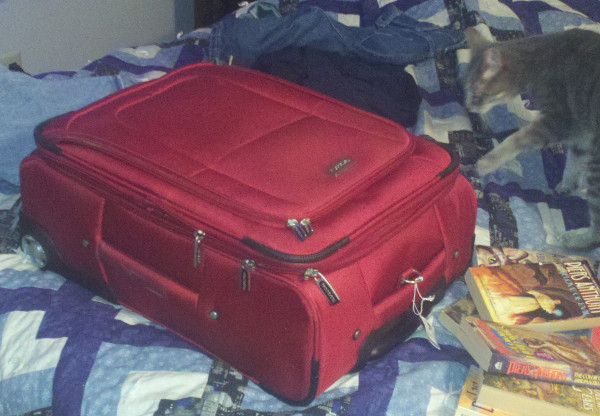 ---