Starting the Jump
2014 April 01 23:42
I've been horrible about blogging. I blogged a bunch last August/September and and then like three times since then. Oy. However, Molly Lewis, the wind beneath my wings as far as internet presence goes, vlogged pretty close to every day in April last year, which was an inspiration to me. So I'm going to try again this year to blog every day in April.
I have a bunch of stuff to write about, including lots of photos, but my laptop needs a reboot before I can edit photos and I need to go to bed. So a brief list:
We had a prop strike in the airplane in November. It's almost ready to come back.
I split the case of my vintage VW. It needs work before assembly; it'll be a few weeks at least.
We had a pipe broke, but I installed more shut-offs to isolate that section, and then fixed it.
We've been making headway on organizing the rooms in the house
The front stoop is 80% demolished, and then we had the long winter of doom, so it's been sitting for 5 months.
Lots of good stuff to write about this month. And hopefully some new flying photos in the mix.
Ok, I got the photos. This is in January. I took my commission a little far as far as "cleaning up" the wiring, and and actually removed a bunch of the accessory wiring. Here it is, spread out on the floor: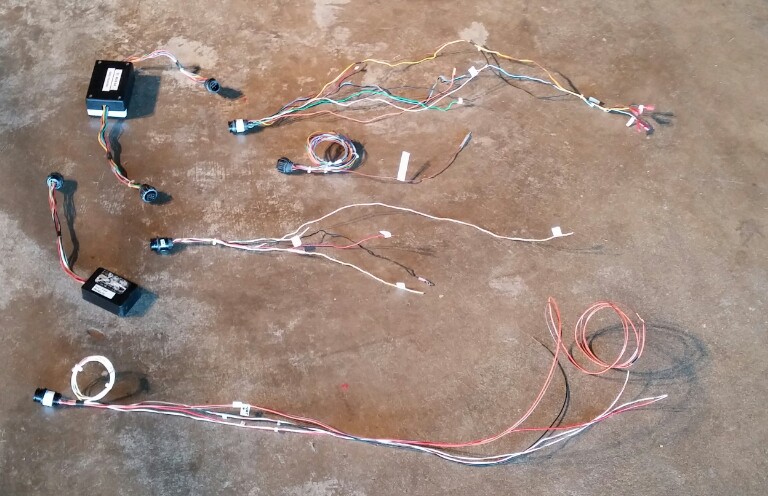 And here was a couple of weeks ago, with everything back in and lit up for the first time:


---